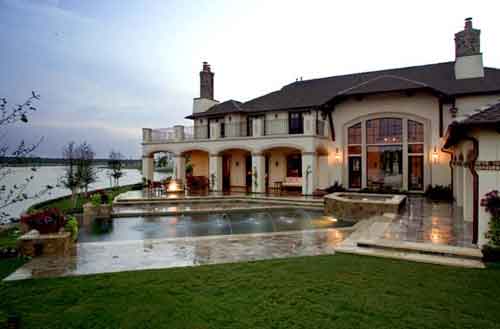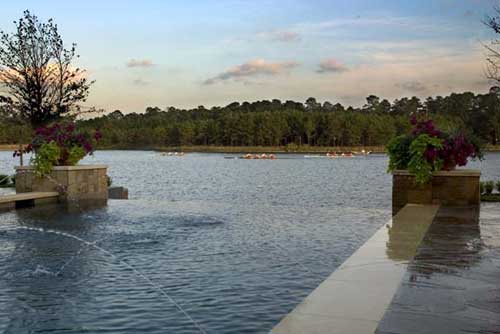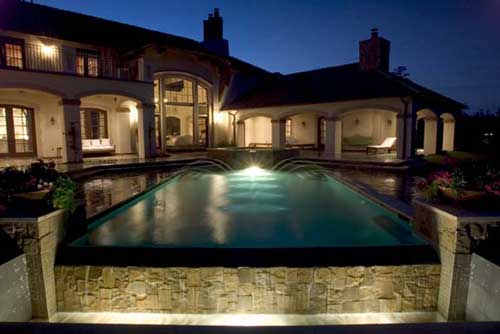 This gorgeous lakeside residence is a perfect setting for this elegant multi-level vanishing edge design, oriented to maximize the connection to a beautiful lake view.
As a large raised spa draws you poolside, your eye is directed to the lake by arching pencil jet fountains and raised pedestals. The pool and lake appear to become one.
Wide limestone coping and steps are used to create a grand scale while contrasting with spacious slate decks. Natural stone on the pedestals and spa facing provides the perfect character for that rugged, old world look. This timeless composition is completed with a medium green plaster which adds patina that mimics the lake water color.