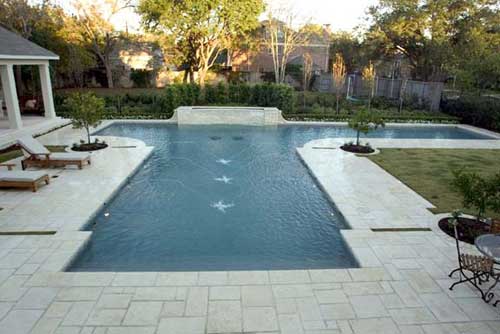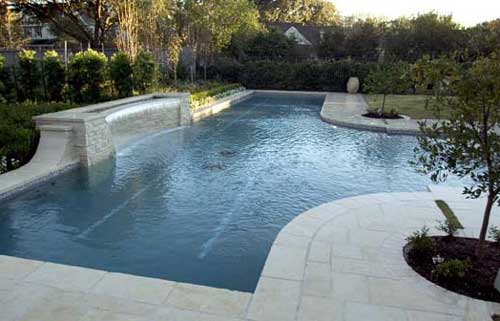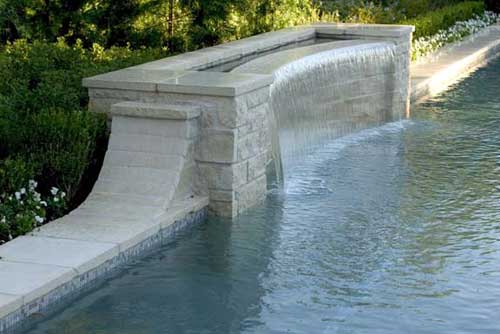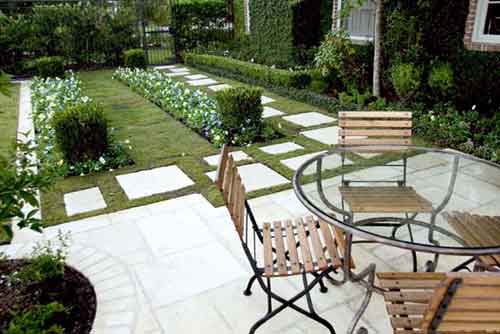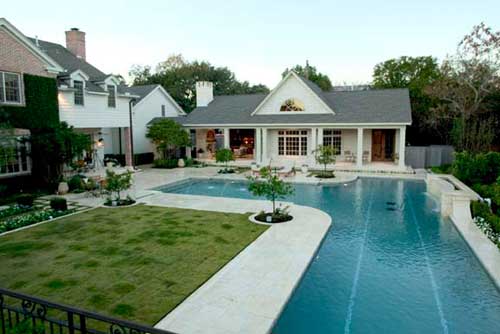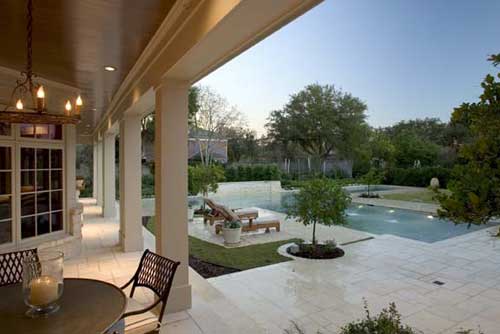 A traditional southern home in a suburban setting demanded a traditional style pool for this large family with exercise and play in mind.
Seventy five foot long lap lanes dominate the long axis of this pool with an adjacent volleyball play area aligning with the short axis. The thirteen foot long waterfall is positioned to respond to views from the residence. It features a raised pool with a radius weir framed by large pedestals which project into the pool. Arching pencil jet fountains in the volleyball play area fill the space with sound while enhancing the view of the waterfall.
Tumbled limestone coping, wall and deck finishes add grace and softness for an airy feel contrasting with the soft blue water.