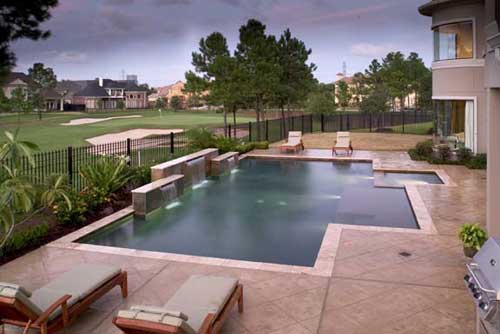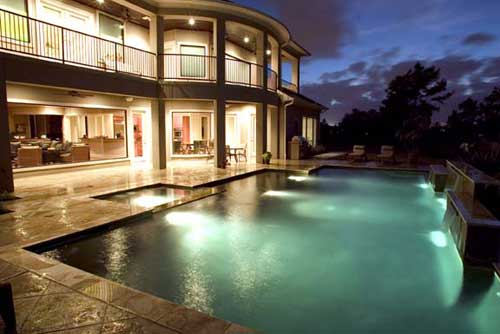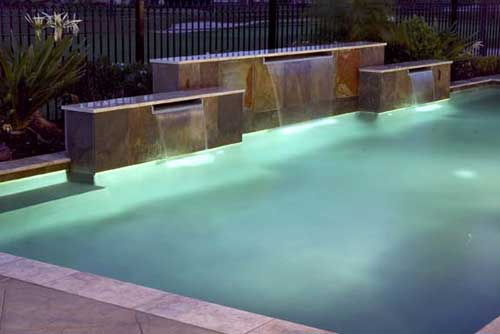 A spacious golf course setting creates a special feel for this modern residence with an open back garden.
This contemporary design is located off of the main living space and provides lots of open water for exercise and water sports. A flush spa and centrally located sun shelf are offset towards the house to allow for easy access. Water benches are located through out to offer views of the offset wall featuring, three sheer descent waterfalls of different lengths and height.
Bullnose travertine coping adds a crisp edge defining the form of the pool while complementing the light brown color concrete decking. Soft Earth slates adorn the raised wall and mimic the house stucco color. Light grey plaster creates a water color reflecting the surrounding landscaping.