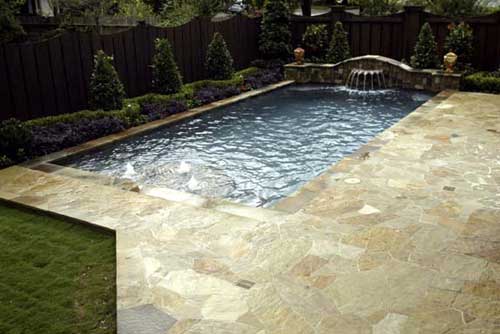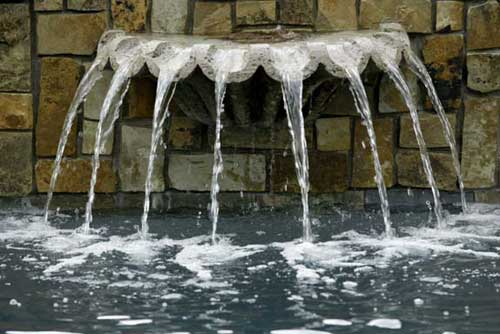 This new home was styled and detailed for an old world look which came with a relatively small back garden and a large oak tree.
The basic rectangular pool shape makes the most of this limited space, with a back corner placement allowing for tree preservation and lawn space. Positioned along the far end of the pool stands an eighteen inch tall wall feature that is slightly arched on top to reflect the shape of the hand carved stone bowl with a scalloped rim which allows multiple spillways into the pool.
Split face flagstone adds richness and texture to the wall face and a feeling of antiquity. The opposite end of the pool has an arched sun shelf and steps with bubbler fountains. To contribute to the owner request of a distressed aged look an irregular flagstone coping and deck finish were used along with a medium grey/green plaster that complements the green tones of the stone and planting.