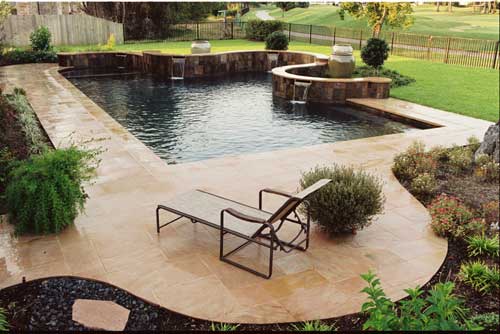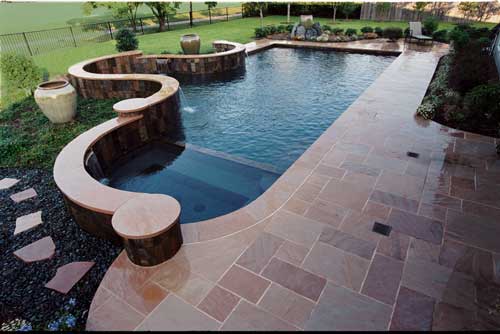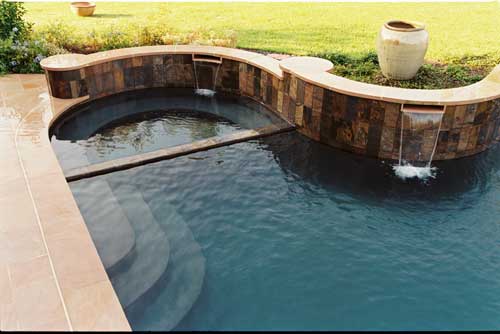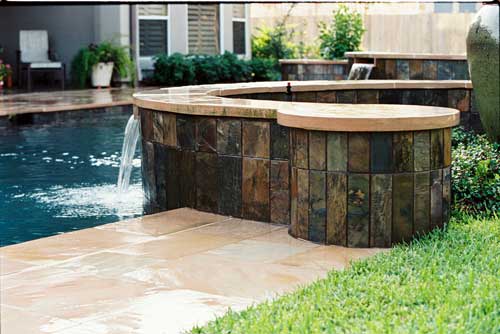 A rolling golf course setting provides the inspiration for this bold sensuous pool featuring a serpentine wall opposed by straight lines and right angles.
Multiple levels, circular pedestals, and scupper waterwalls accentuate the wall form adding drama that draws your eye to the view beyond. A spa is tucked behind the wall to provide privacy and an intimate setting for the owners.
The main pool deck is an extension of the loggia with a connection to the sun terrace. Arizona sandstone enriches the deck with brown tones that complement the home's exterior finish while contrasting with darker shades of slate on the wall. Diamond brite plaster enhances the water color and invites you to take a plunge in this private paradise.